Walk4Humanity : Winter Relief Virtual Run
Date & Time
15 December 2020 - 15 January 2021 / Anytime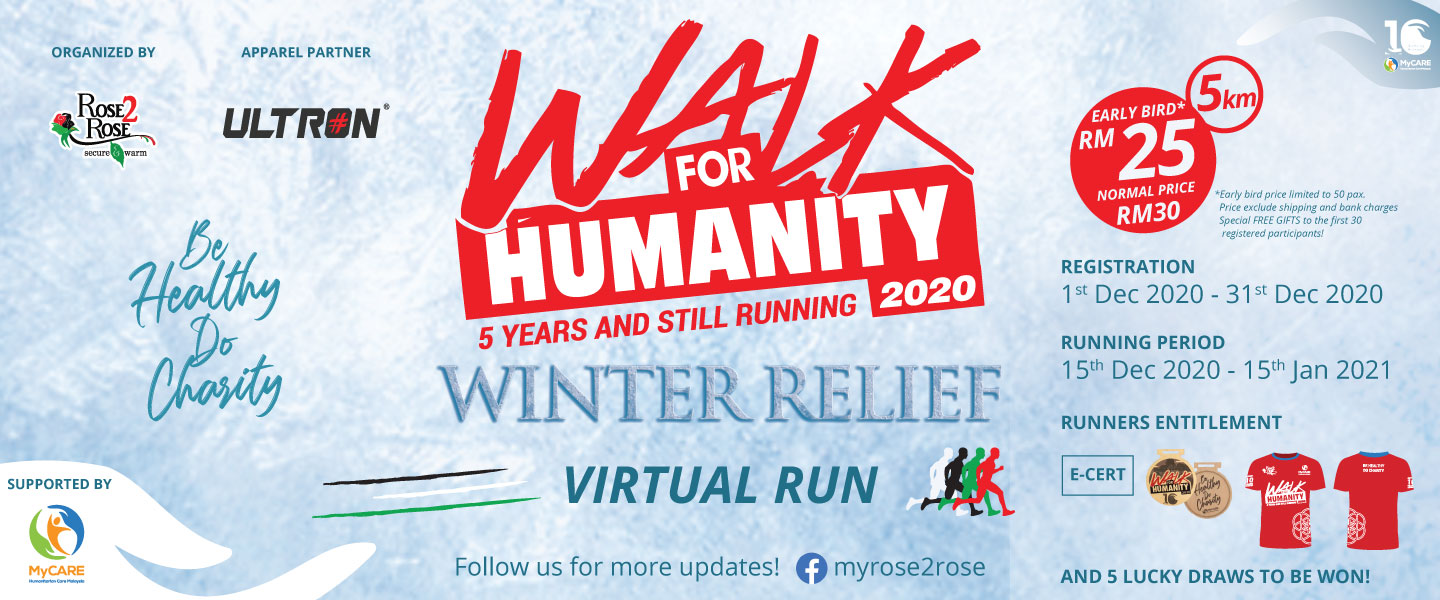 "I dream about being warm.."

To donate to our campaign together bring warmth for the vulnerables, please click this link: http://mycare.qrd.by/winter

Submission of results must be submitted anytime before 15th January 2021 . If participants are unable to submit the result before 15th January 2021, they will be considered as disqualified and will not be entitle for lucky draws.

All participants will be given Facebook closed group link https://www.facebook.com/groups/120581276411320/ to submit their result. Participants who manage to submit their result are entitled for lucky draw contest and stand a chance to win
lucrative prizes.



Key Dates
Registration Open 01 Dec 2020
Registration Close 31 Dec 2020
Submission Ends 15 Jan 2021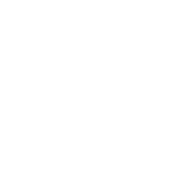 1 Dec 20'
Registration Open
31 Dec 20'
Registration Close
15 Jan 21'
Submission Ends
Categories & Fees
5km Medal & Tshirt (West Msia Address) (5km)

Fees shown is Subject to admin fee & Inclusive of courier fee

5km

RM 32.00

RM 37.00

5km Medal & Tshirt (East Msia Address) (5km)

Fees shown is Subject to admin fee & Inclusive of courier fee

5km

RM 43.00

RM 48.00

5km Medal Only (West Msia Address) (5km)

Fees shown is Subject to admin fee & Inclusive of courier fee

5km

RM 20.00

RM 20.00

5km Medal Only (East Msia Address) (5km)

Fees shown is Subject to admin fee & Inclusive of courier fee

5km

RM 31.00

RM 31.00
5km
Virtual Run