Viper Challenge
is THE marquee obstacle-based community challenge in the region, the first of its kind in South-East Asia. Designed to test both heart and spirit of the 21st century urban warrior, stampedes of people will have to go through over 20+ unique large-scale man-made obstacles, across an 18+ km course. Crawling through mud, scaling heights, battling fatigue and overcoming fears will give you the most unique outdoor experience you have ever had.

There is no trophy at the end line, understand that this is NOT a race. The Viper Challenge is all about community teamwork, discipline, empathy and a common bond to help your fellow man (and woman!). Teamwork gets you across the line, without it you will not succeed.

Designed to take you out of your comfort zone, you enter the challenge as an individual but you will finish understanding the pack mentality of the Viper Way.

Forget Fear, Worry About Addiction.
Key Dates
Registration Open 09 Mar 2023
Registration Close 04 Jun 2023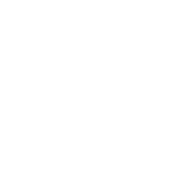 9 Mar 23'
Registration Open
4 Jun 23'
Registration Close
Categories & Fees
10km (12 Obstacles) (10km)

16yrs & above

10km

RM 89.00

RM 99.00

RM 129.00

RM 159.00

RM 179.00
Organiser
Viper Challenge Sdn Bhd
Email #1
info@viperchallenge.com