Ride Around Peninsular Ride Series 2023
Date & Time
From 1st June 2023 / 7.00am
Venue
Peninsular Malaysia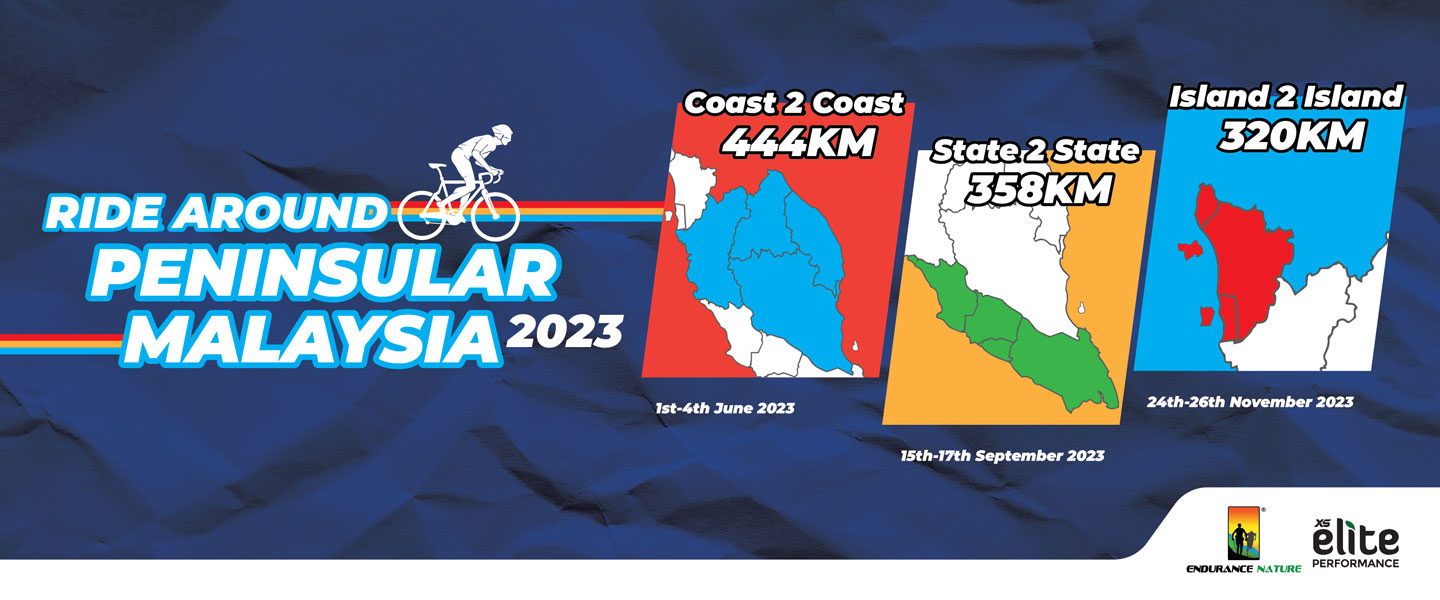 Ride Around Peninsular Ride Series is designed to deliver an unforgettable tourism experience riding through each and every state on Peninsular Malaysia. You'll bike 1,122km through the small countryside roads and path to enjoy the views of local fruit orchard, paddy fields, rubber smallholdings, striking spots and fishing station, all with total peace of mind as our accredited marshal and bike mechanic will be supporting you all along the way. The cycling will be at a relaxed touring pace so that you may enjoy life on the saddle as you ride through the coastal and countryside areas. This will be a once-in-a-lifetime kind of experience for all cyclists of average or above fitness level.

The Series consists of 3 separate rides on different dates during 2023:

1) Coast 2 Coast (Central States)– 444km (1st – 4th June 2023)
2) State 2 State (Southern States) – 358km (15th – 17th Sep 2023)
3) Island 2 Island (Northern States) – 320km ( 24th- 26th Nov 2023)

TOTAL Cycling Distance = 1,122km (8900m elevation gain)

The finisher medals for these 3 rides form shape of the map of Peninsular Malaysia.

Key Dates
Registration Open 09 Feb 2023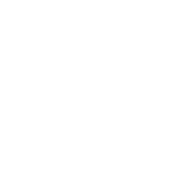 9 Feb 23'
Registration Open
Categories & Fees
Coast 2 Coast (Central States) (444KM
(5820m elevation gain) )

Date: 1st – 4th June 2023
Venue : Marina Island Pangkor, Lumut
Time : 7.00am
States Cycling Through: Perak, Pahang, Kelantan, Terengganu


444KM
(5820m elevation gain)

RM 700.00

RM 750.00

RM 800.00

State 2 State (Southern States) (358KM
(1400m elevation gain))

Date: 15th – 17th September 2023
Venue : Presint 2 , Putrajaya
Time : 7.00am
States Cycling Through: Putrajaya, Selangor, Negeri Sembilan, Melaka, Johor

358KM
(1400m elevation gain)

RM 600.00

RM 650.00

RM 700.00

Island 2 Island (Northern States) (320KM
(1680m elevation gain))

Date: 24th – 26th November 2023
Venue : Queensbay Mall, Penang
Time : 7.00am
States Cycling Through: Penang, Kedah, Perlis, Langkawi

320KM
(1680m elevation gain)

RM 600.00

RM 650.00

RM 700.00

COMBO Special ** (3 Series Package) (1,122km
(8900m elevation gain))

1,122km
(8900m elevation gain)

RM 1700.00

RM 1800.00

RM 1900.00
Fee includes: Bike Tag & Helmet Sticker, Luggage Tag, Goodies Bag, Event T-shirt, Finisher Medal, Finisher Meal Refreshment, PA Insurance & Medical Insurance, E-Certificate, Discount Voucher, Accommodation, Bike Mechanic Support, Celebration Awards Meal