Registration Date
5km : 3rd until 31st August
10km : 1st until 31st September
15km : 1st until 31st October
Combo (5km,10km & 15km) : 3rd August until 31st October

Delivery Date
5km : 30th September
10km : 31st October
15km : 30th November
Combo (5km,10km & 15km) : 30th November

Running Period
5km : 15th August until 15th September
10km : 15th September until 15th October
15km : 15th October until 15th November
Combo (5km,10km & 15km) : 15th August until 15th November

===

How To Run in Virtual Run

1. Virtual runners to register with Ragbi.my Facebook page or Go to RaceXAsia Registration Portal page.

2. The Organiser encourages all who intend to sign up for this Virtual Run category to complete their run on base on registered distances before registration closes.

3. Runners are required to upload proof of their runs together with runner's details at Ragbi.my Virtual Run google form link https://forms.gle/iqhnwSeGJJ7TJRbG9

4. Proof may be in the form of phone screenshots of your preferred running apps, image from your wearable devices or treadmill screen that clearly shows both distance or steps. Images uploaded must be in JPEG format.

5. Race Pack will be delivered to runners base on the registration categories below.

Delivery Date:

5KM : 30/9
10KM : 16/10
15KM : 25/11
Combo Pack : 25/11

*onwards via courier, and only after we have received the email proof of race
completion.

6. Delivery of Race pack will be made directly to register mailing address, within Peninsula Malaysia, Sabah and Sarawak only, as provided by runners at registration. Please provide accurate mailing address. Any additional cost incurred due to return of parcel from POS or failure to deliver will be borne by the runner.

7. No self-collection is allowed.

Key Dates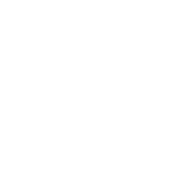 Categories & Fees
| | | |
| --- | --- | --- |
| 5km Individual (13yrs & above) (5km) | 5km | RM 60 |
| 10km Individual (13yrs & above) (10km) | 10km | RM 60 |
| 15km Individual (13yrs & above) (15km) | 15km | RM 60 |
| COMBO (5km, 10km & 15km) (5km, 10km & 15km) | 5km, 10km & 15km | RM 150 |
5km
10km
15km
Virtual Run
Entitlements & Other
CARISRBROOK Exclusive Jersey
CARISRBROOK Drawstring Bag
Medal
E-Certificate
RAGBI.MY Magazine
Sponsored Vouchers*