Larian Maya Keluarga Rahmah 2020
Date & Time
6 December - 20 December 2020 / Anytime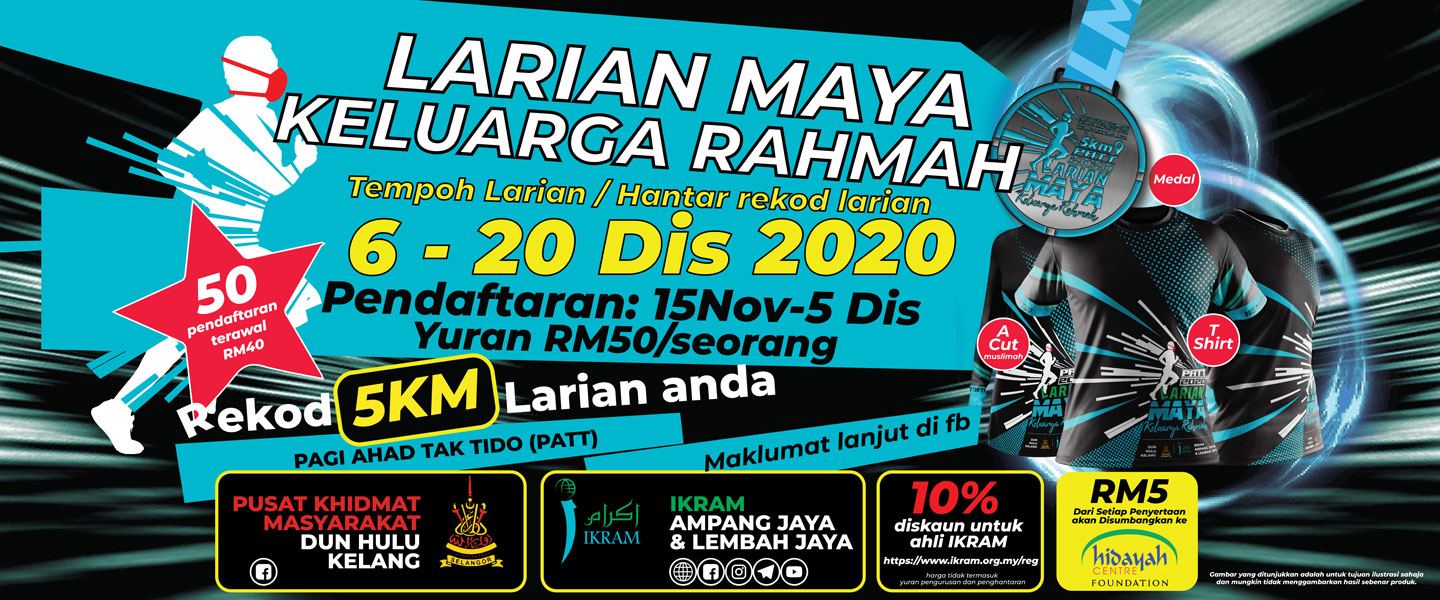 Registration
15 November 2020 - 5 December 2020

Running Period / Submission of Running Records
6 - 20 December 2020

"Pagi Ahad Tak Tido (PATT)" or "Don't Sleep on Sunday Morning" is a program initiated by Family Relation Bureau of a non-governmental organization (NGO), IKRAM Ampang Jaya since 2015. PATT has been running almost every Sunday to encourage communities to stay active even on weekends!

To continue the effort of PATT with family members especially during this CMCO and COVID-19 pandemic, we are looking forward to encourage, inspire and motivate people of all ages to improve their mental and physical health through running and exercising, while donating.

"Larian Maya Keluarga Rahmah" virtual run is organized by IKRAM Ampang Jaya in collaboration with IKRAM Lembah Jaya, Hidayah Centre Foundation (HCF) and Hulu Kelang Assemblyman Office (ADUN Hulu Kelang) and is open for registration starting from the 15th November to 6th December 2020.
Key Dates
Registration Opens 16 Nov 2020
Registration Close 11 Dec 2020
Run & Submit Start 06 Dec 2020
Run & Submit Ends 20 Dec 2020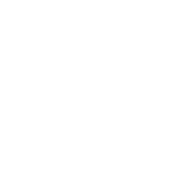 16 Nov 20'
Registration Opens
11 Dec 20'
Registration Close
6 Dec 20'
Run & Submit Start
20 Dec 20'
Run & Submit Ends
Categories & Fees
5km Men (13yrs & above) (5km)

Fees is SUBJECT to Admin Fee

5km

RM 40.00

RM 50.00

5km Women (13yrs & above) (5km)

Fees is SUBJECT to Admin Fee

5km

RM 40.00

RM 50.00

5km Child (5-12yrs) (5km)

Fees is SUBJECT to Admin Fee

5km

RM 20.00

RM 30.00
5km
Virtual Run
Entitlements & Other
T-Shirt
Medal
Race pack collection
Date

27/12/2020 - 3/1/2021

Time

10am - 5pm

Venue

Pusat Komuniti IKRAM Ampang Jaya, 277, Jalan Bandar 11, Taman Melawati, 53100 Kuala Lumpur, Selangor.
PIC contact: Ismayanty 016-2278590