Keluarga Malaysia Run - Climate Change, Earth Day 2022, Festival Permainan Malaysia @ Kuala Lumpur, 2022
Date & Time
24 September 2022 / 7.00AM
Venue
DBKL, Jalan Raja Laut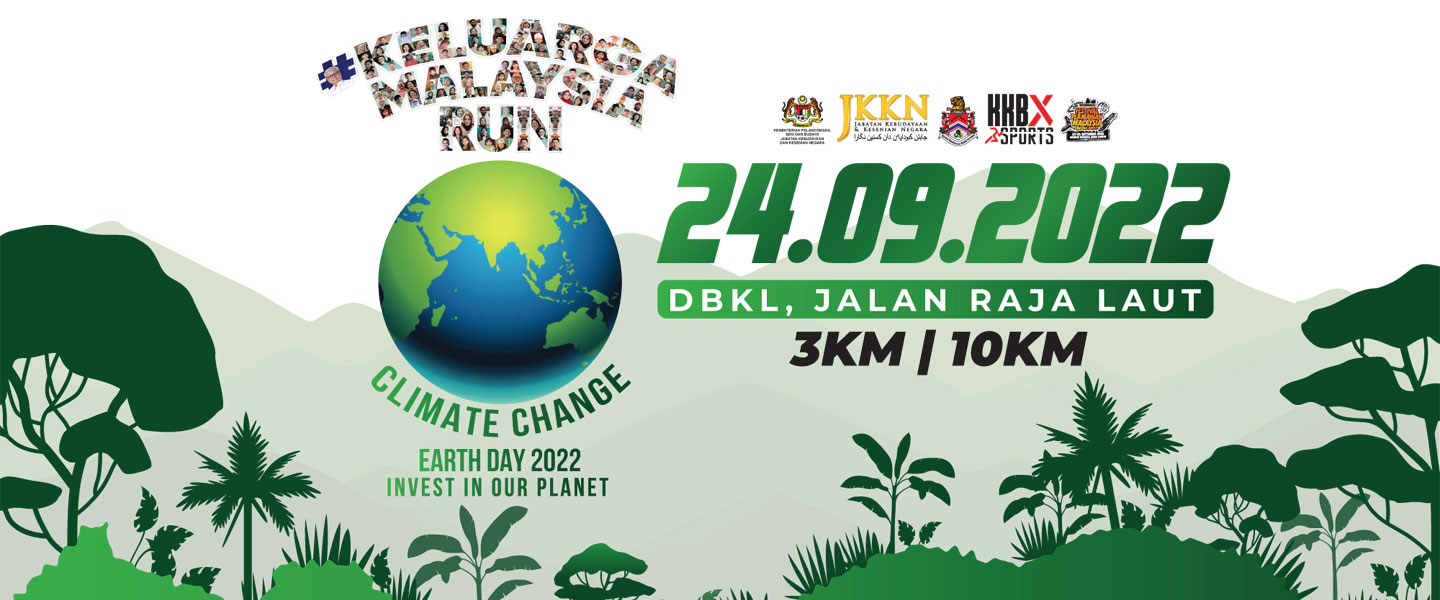 Keluarga Malaysia Run - Climate Change, Earth Day 2022, Festival Permainan Malaysia @Kuala Lumpur, 2022 is a cross-promotional event designed by KKB X Sports to combat climate change through sports. Our mission to promote, educate and create awareness of climate change is in line with United Nations Climate Change (UNCC) and our Prime Minister's mission to combat Climate Change as per the 12th Malaysia Plan (12MP).

In his speech recently, he also mentioned that "I am confident that with the involvement of Keluarga Malaysia, this commitment will ensure that Malaysia keeps pace with the efforts of other countries to achieve the global objectives in tackling climate change and enhance the country's competitiveness,".
22 April 2022, Bernama

"In conjunction with Earth Day, we should be more motivated to shoulder this trust because the investment we work on today is to create a legacy of a sustainable Earth for the coming generation.
22 April 2022, The environment is our joint responsibility, https://www.theedgemarkets.com

To ensure continuous support to our PM's message, we are to implement his mission through sports. It is an opportunity for us, especially as caring Malaysian citizens, sports sectors, and corporates to become climate leader to as this is our nation's effort to tackle climate change.

Last but not least, we would like to invite you to our Keluarga Malaysia Run and support our initiative to combat climate change.

On behalf of Jabatan Kebudayaan dan Kesenian Negara, Minister of Tourism, Arts and Culture, Dewan Bandaraya Kuala Lumpur (DBKL), Minister of Federal Territories, and Ministry of Youth and Sports Malaysia, we thank you in advance for your participation in our event on 24th September 2022.

Join us in the mission to combat climate change through Sports!

Key Dates
Registration Open 08 Jul 2022
Early Bird Ends 31 Aug 2022
Registration Close 31 Aug 2022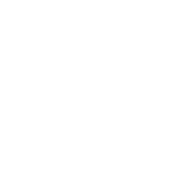 8 Jul 22'
Registration Open
31 Aug 22'
Early Bird Ends
31 Aug 22'
Registration Close
Categories & Fees
A: 10km Men Open (18-45yrs) (10km)

Fees shown is inclusive Admin Fee and Insurance Coverage

10km

RM 65.00

RM 80.00

B: 10km Women Open (18-45yrs) (10km)

Fees shown is inclusive Admin Fee and Insurance Coverage

10km

RM 65.00

RM 80.00

C: 10km Men Veteran (46yrs & above) (10km)

Fees shown is inclusive Admin Fee and Insurance Coverage

10km

RM 65.00

RM 80.00

D: 10km Women Veteran (46yrs & above) (10km)

Fees shown is inclusive Admin Fee and Insurance Coverage

10km

RM 65.00

RM 80.00

E: 10km Boys Open (16-17yrs) (10km)

Fees shown is inclusive Admin Fee and Insurance Coverage

10km

RM 50.00

RM 60.00

E1: 3km Boys Open (16-17yrs) (3km)

Fees shown is inclusive Admin Fee and Insurance Coverage

3km

RM 50.00

RM 60.00

F: 10km Girls Open (16-17yrs) (10km)

Fees shown is inclusive Admin Fee and Insurance Coverage

10km

RM 50.00

RM 60.00

F1: 3km Girls Open (16-17yrs) (3km)

Fees shown is inclusive Admin Fee and Insurance Coverage

3km

RM 50.00

RM 60.00

G: 10km Boys Open (13-15yrs) (10km)

Fees shown is inclusive Admin Fee and Insurance Coverage

10km

RM 50.00

RM 60.00

G1: 3km Boys Open (13-15yrs) (3km)

Fees shown is inclusive Admin Fee and Insurance Coverage

3km

RM 50.00

RM 60.00

H: 10km Girls Open (13-15yrs) (10km)

Fees shown is inclusive Admin Fee and Insurance Coverage

10km

RM 50.00

RM 60.00

H1: 3km Girls Open (13-15yrs) (3km)

Fees shown is inclusive Admin Fee and Insurance Coverage

3km

RM 50.00

RM 60.00

I: 3km Kids (Boys) Run (7-12yrs) (3km)

Fees shown is inclusive Admin Fee and Insurance Coverage

3km

RM 38.00

RM 40.00

J: 3km Kids (Girls) Run (7-12yrs) (3km)

Fees shown is inclusive Admin Fee and Insurance Coverage

3km

RM 38.00

RM 40.00

K: 3km VVIP Run (7yrs & above) (3km)

Fees shown is inclusive Admin Fee and Insurance Coverage

3km

RM 50.00

RM 60.00

L: 3km Malaysia Traditional Costume Run (7yrs & above) (3km)

Fees shown is inclusive Admin Fee and Insurance Coverage

3km

RM 50.00

RM 60.00
10km
3km
Entitlements & Other
T-Shirt
Bib Number
Timing Chip
E-Certificates
Mug
Fridge Magnet
Car Sticker
Lanyards
Wristband
Medal
Drawstring Bag
Tree/Plants worth RM20
Race pack collection
Date

18 September 2022

Time

10am - 7pm

Venue

Decathlon KLCC
Email #1
info@kkbxsports.com