RideRun Marathon introduces the Gameboy Virtual Run Challenge. Remember games like Super Mario, Donkey Kong, Pokemon etc? Generations born in 80s & 90s definitely got hooked in the 8 bit console back then. Join our run to get this medal to reminisce those days.

You will get the following entitlements delivery right at your doorsteps:
1. Finisher medal
2. Dry fit Tshirt/Jersey
3. E-certificate

Running Distance: 8km or 21km
Registration Deadline: 30th Sept 2023
Running Period NOW to 30th Sept 2023
Results Submission ends by 30th Sept 2023
*Special Promo Price throughout the Period

You can run/ride anywhere at any time. The KM(distance) CAN BE Accumulated in multiple times or
at one run. You can definitely do this at home and with your love ones too.

STAY FIT & STAY SAFE

How To Submit Results?
The running period is now to 30th Sept 2023. On the other words, you can run anywhere anytime time from now to 30th Sept 2023 and capture the proof of running and upload to the system or send to us at RideRunMarathon@gmail.com (Subject – GameBoy Virtual Challenge).
Key Dates
Registration Open 05 Jul 2023
Registration Close 30 Sep 2023
Running Period Ends 30 Sep 2023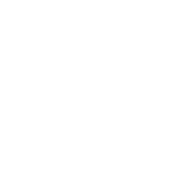 5 Jul 23'
Registration Open
30 Sep 23'
Registration Close
30 Sep 23'
Running Period Ends
Categories & Fees
Malaysia Address

8KM Silver Run (8KM)

Fees shown Inclusive of Courier Fee excl admin fee

8KM

RM 58.00

21KM Gold Run (21KM)

Fees shown Inclusive of Courier Fee excl admin fee

21KM

RM 68.00

Singapore Address

8KM Silver Run (8KM)

Fees shown Inclusive of Courier Fee excl admin fee

8KM

RM 88.00

21KM Gold Run (21KM)

Fees shown Inclusive of Courier Fee excl admin fee

21KM

RM 98.00
8km
21km
Virtual Run
Entitlements & Other
Medal
Dry Fit T-shirt / Jersey
E-Certificate