AS LLM Dash Penchala Link Tunnel Night Run
Date & Time
5 November 2022 / Flag Off: 9.00pm
Venue
Plaza Tol DASH Kota Damansara
Sports Industry, has been a trend where people are willing to invest and join in any sport events be it as their hobby or to meet their targeted goals.

If we don't invest and challenge ourselves, who else will? So let's take this opportunity and join the DASH Penchala Link Tunnel Night run!

Runners can choose to either Race or have a Fun Run course with families and friends. Register now and we hope to see you there.
Key Dates
Registration Open 24 Sep 2022
Registration Close 03 Nov 2022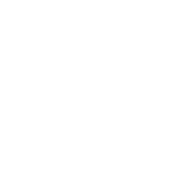 24 Sep 22'
Registration Open
3 Nov 22'
Registration Close
Categories & Fees
A: 12km International Men's Open (18yrs & above) (12km)

Fees shown is SUBJECT to Admin Fee

12km

RM 65.00

A: 12km International Women's Open (18yrs & above) (12km)

Fees shown is SUBJECT to Admin Fee

12km

RM 65.00

B: 12km Malaysian Men's Open (18-44yrs) (12km)

Fees shown is SUBJECT to Admin Fee

12km

RM 50.00

B: 12km Malaysian Men's Senior (45yrs & above) (12km)

Fees shown is SUBJECT to Admin Fee

12km

RM 50.00

C: 12km Malaysian Women's Open (18-44yrs) (12km)

Fees shown is SUBJECT to Admin Fee

12km

RM 50.00

C: 12km Malaysian Women's Senior (45yrs & above) (12km)

Fees shown is SUBJECT to Admin Fee

12km

RM 50.00

D: 4km Malaysian Men's Fun Run (18yrs & above) (4km)

Fees shown is SUBJECT to Admin Fee

4km

RM 50.00

D: 4km Malaysian Women's Fun Run (18yrs & above) (4km)

Fees shown is SUBJECT to Admin Fee

4km

RM 50.00

E: 12km Sarawak Only Men's Open (18yrs & above) (12km)

Fees shown is SUBJECT to Admin Fee

12km

RM 50.00

E: 12km Sarawak Only Women's Open (18yrs & above) (12km)

Fees shown is SUBJECT to Admin Fee

12km

RM 50.00

F: 4km Sarawak Only Men's Open (18yrs & above) (4km)

Fees shown is SUBJECT to Admin Fee

4km

RM 50.00

F: 4km Sarawak Only Women's Open (18yrs & above) (4km)

Fees shown is SUBJECT to Admin Fee

4km

RM 50.00
Race pack collection
Date

4 NOVEMBER 2022

Time

12:00pm - 10:00pm

Venue

Main Entrance LRT Stadium Bukit Jalil

Date

5 NOVEMBER 2022

Time

10:00am - 5:00pm

Venue

Main Entrance LRT Stadium Bukit Jalil